Can a Resume From Cheap Resume Writing Service Pass ATS?
Previously, we have talked that the quality of resume bought from the online company doesn't has to depend on the price directly. Obviously, on having heard that, many people will prefer to stay on cheap resume writing services and save money. However, there's another challenge for job seekers called ATS.
When you send your resume in response to a job opening, it's being scanned by applicant tracking machine (ATS) to compare your qualifications versus job description. And only if you managed to get a high score, your resume is being reviewed by a hiring manager.
How to make resume flawless: http://cvresumewritingservices.org/blog/9-tips-for-flawless-resume-proofreading
Finding the right company
First, avoid companies which are not simply cheap, but suspiciously cheap (under $50 per resume). There are two possible reasons for such a price: the company is located overseas or they are a resume factory who will spend less than 1 hour on your resume. Neither is good for you. 
Second, ask directly about if they work with keywords, what are the latest trends, etc. If the person speaking to you cannot answer clearly, look for other company.
To find the author of cheap resumes which are easily approved by ATS, check online reviews or ask your friends for feedback.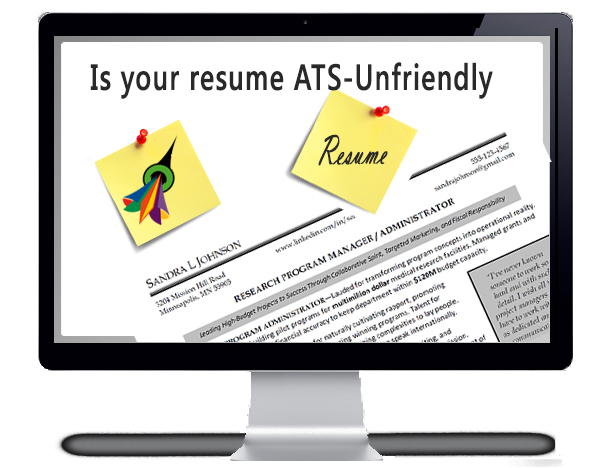 Already got a resume? See right away if it meets basic ATS criteria. Critically evaluate both text and formatting – maybe, you'll catch mistakes which hinder your job search success.
How to make your cheap resume ATS-friendly
Never use cheap resume builders. It's tempting to build a fancy resume as it catches eye, but the matter is that your fancy design will be messed during ATS selection and the resume will be trashed. The best option is .doc document which ATS easily recognizes.
The same goes for sophisticated formatting. Templates, columns, footers, tables are convenient to use, but ATS is likely to remove all formatting and turn your efforts into a complete mess which is hard to read.
Apply traditional fonts such as Times New Roman, Arial, Georgia, Tahoma, and Calibri.
Proofread it before sending: ATS will not recognize misspelled words. So make sure that all the words, especially those describing your skills and qualification, are written correctly.
Your name: exclude punctuation and don't use credentials next to your name – place them elsewhere in the text.
Use full terms in addition to abbreviations (for instance, Professional in Human Resources, PHR) to avoid misunderstanding.
Don't run to an extreme and don't submit your resume as a plain, non-formatted text. After you pass the automatic selection, your resume still subjects to a manager's review. Will anyone even read a piece of non-structured text?
Remove all special characters or words with accents. Classic bullet points are fine, though.
Adding keywords: make sure to add verb phrases and skills listed in the job description. This simple trick boosts your chances for approval.
Check keyword lists in your industry and insert in your resume those which reflect your qualifications. Use the keywords in context, though; it's more effective to incorporate them into bullets describing your achievements than to simply list.
Our cheap resume writers have been providing superior resume services for 8+ years and know how to help you pass ATS selection and be invited for an interview. Request our free resume critique or contact us to find out how we can assist.
Popular posts: