Why You Need a Certified Resume Writer
If you spent enough time researching resume writers and services, you might have stumbled upon various resume writers' certifications and associations. What are the benefits of hiring a certified professional resume writer for crafting your resume? How can the right writer or career coach influence your career?
Why certified writer?
Although it's not required legally for a resume writer to be certified, most writers prefer to obtain a certification with one of the most reputable organizations to attract clientele and establish credibility. Moreover, a certified specialist is one step ahead of the rest and can provide you with the following advantages:
Adherence to highest resume standards. Each resume writer has his own methods and strategies of work. Nevertheless, only a certified writer can guarantee that your resume and cover letter will be written in full accordance with resume standards, latest trends and unwritten industry rules – which will undoubtedly boost the efficiency of those documents.
Guarantee of professionalism. Certified professional resume writers have to pass the test to receive the certification. Thus, certificate verifies that the writer meets international resume writing standards. Moreover, it evokes trust to the writer, which leads to more effective collaboration.
Minimized risks. Dealing with the writer who is certified reduces the risk of getting a poorly written document, as in this case writer's reputation will be damaged. As a rule, certified resume writers work with you until you are totally satisfied.
Of course, you can pay a content writer for resume (and the fee will be affordable), but can such a writer make the difference in your job search? A professional resume writer can.
Which certification to look for?
National Resume Writers' Association (NRWA) – this association assumes paid membership and must be renewed every 3 years
Professional Association of Resume Writers offers CPRW qualification which is oldest in the industry and the most common among the resume writers
Resume Writing Academy assumes obtaining the Academy Certified Resume Writer (ACRW) credential – but only after the writer has passed an extensive training program
Career Thought Leaders Consortium awards the Master Resume Writer (MRW) credential.
To become a certified expert resume writer, the applicant takes training and courses and passes examinations, which involve evaluating industry-specific resume writing skills and English test. Accordingly, paying for services of a certified writer, you can be sure of his both professional and language excellence.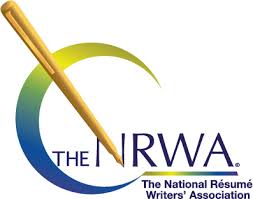 How to find a certified writer?
In addition to certification, one more thing to pay attention to is feedback from the former clients: http://cvresumewritingservices.org/blog/signs-of-quality-of-online-resume-site. Our company has been on the market for over 8 years and has earned a flawless reputation. The writers working with us are certified by various resume writers' associations and thus can guarantee professional approach and top-notch quality of work. Order free resume critique and find out how we can help in your unique situation.
Recommended posts:
Online Resume Writing Service: Reasons to Update a Resume
6 Clever Ways to Find Job from Resume Service Online
Ready, Steady… Interview! 8 Tips from Resume Writers
Go Government: 7 Tips from Federal Resume Writer