Tricks Not to Try If You Want Best Online Resume
Resume writers, career experts, and bloggers profusely share tips and advice on how to write a resume. They instruct on which keywords to choose, how to pick an appropriate format and what turns mediocre documents into the best online resumes. However, there are also things you shouldn't do with your resume, and they are left out of focus. That's why applicants continue doing those mistakes again and again. Let's break this vicious circle, shall we? Below you'll find tricks you should never do with your resume – if you want to get that job, of course.
Copying and pasting phrases from the job description
www.forbes.com insists that you definitely should read the job description prior to adjusting your resume for the position. You should not, however, copy the entire phrases out of it into your resume. This doesn't demonstrate your value as a professional and will never evoke the interest in inviting you out for an interview.
Hiding employment gaps using a functional resume
Some experts recommend using a functional resume to conceal the gaps you have had in your career history. There are two major points in this rule. Firstly, career gaps are not a "red flag" for employers these days as almost everyone has them. Someone moved, someone retrained for a new qualification and someone simply struggled to find a new job fast. So, most of the employers are fine with them – as soon as you're ready to give a proper reasoning.
Secondly, most of the recruiters suspect that the applicant has something to conceal when he uses a functional resume, and this doesn't evoke trust from the very beginning.
Listing a completed degree if you haven't obtained it yet
If you work your way towards the desired degree, it's necessary to specify that your learning is currently in progress and put month and year when you're planning to get a degree. Many applicants do this mistake not because they want to cheat, but simply because they mess up the coursework done and the degree. HR department can turn out to be not that loyal, though, and reject your application because of the lie.
Not getting a local area address before applying for jobs there
Yes, your cover letter can mention that you are ready and willing to relocate (read more about the cover letter writing here: http://cvresumewritingservices.org/blog/excellent-cover-letter-tips-from-resume-maker-professional). However, the employers will likely go the easiest way and hire a local candidate in order to reduce their feasible expenses. This rule works always unless you're a senior executive and they are ready to go to great lengths to get you work for them.
Going too far back in your career history
Most of the cases it makes absolutely no sense. Unless you're not a senior executive who needs to demonstrate career progression, keep your employment history 10 to 15 years. If the jobs you've done before are crucial for your career, include them under "Early Career" section. Employers are only interested in what you have done lately and your up-to-date skills and qualifications, so earlier employment can only be mentioned in format "Position name – date".
Using the same resume to apply for different jobs
It's obvious that accountant and financial analyst resumes need a different focus, but still, many applicants use one resume to apply for multiple job openings, sometimes even in different industries. Such an approach can totally fail your job search efforts as the hiring managers will see that you didn't bother much to put up your resume properly. So, where's the guarantee you'll be good at the job?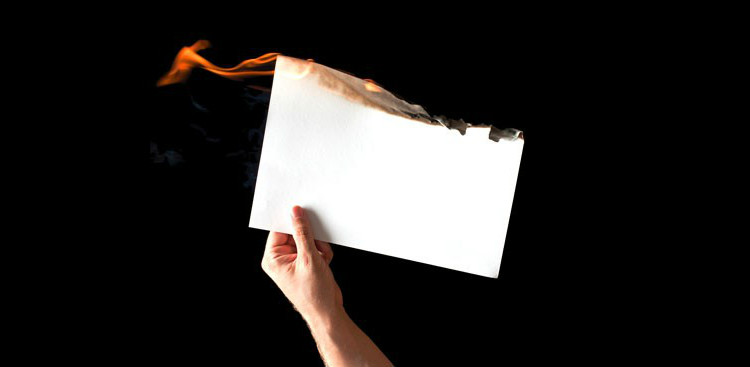 The above tricks included in your resume can play against you in the end. How to ensure your resume includes only professional, relevant information? Order your best online resume from us. Professional resume writers and consultants with years of expertise will highlight your qualifications at an affordable price. Got questions? Chat with us!
Read more posts on the resume and cover letter writing:
12 Things to Leave Off When You Make Your Resume Online
Make online resume summary statement shine
Go Government: 7 Tips from Federal Resume Writer
Hire Resume Writer to Avoid Cover Letter Mistakes