Signs of Quality of Online Resume Site
These days, you don't have to visit the company office to order resume writing service. It's enough to visit any search engine and type in your request, and you will get the access to hundreds of companies specializing in resume writing and career coaching.
With the growing availability of online services, the risk of fraud increases too, though. Furthermore, not every online resume website is capable of delivering the quality they promise. How to safeguard your money and get the product you've paid for? See our basic hints below.
Let the design speak for itself
Although it's not a direct pledge of quality, the design rule works in 95% of cases. Here it is: if the site has a modern design with a convenient layout, multiple sections and is free from bugs, it offers quality services. Why? Website development and maintenance can cost a pretty penny, and only prosperous companies can afford it.
Look for fresh updates: new articles, blog posts, etc. If the site keeps updating, they are doing pretty well. If the blog's latest update was 2 years ago, this would make me cautious.
Content is the king
If a design is fine, let's move on. Here are the sections which trustworthy CV writing company should have on the site:
Testimonials – yes, that's predictable that most likely they will publish only positive ones. However, there should be at least plenty of them.
Prices – not only this is convenient but also demonstrates company transparency. Nobody wants to fill out questionnaires and send to the writer just to find out that he cannot afford the charge they've been hiding up to the last moment.
'How-it-works' or process description – each company has individual terms of work. Some accept payments in full, while the others imply taking partial payments. Some have a strict delivery date they are stick to and others promise to deliver in a week or two. The matter is, you should see this information on the site prior to taking your credit card out to avoid the situation of getting not what you paid for.
Keeping in touch
Once I visited a website or two which offered resume writing and which made it almost impossible for potential customers to get in touch with them. There was neither online form, nor phone number, so I wondered if anyone ever ordered from a website like that.
The rule is simple: try getting touch with the company, either by phone or live chat and ask any questions you have. If you get an immediate response and you like the support representative's (or writer's) tone, making an order is ok. Should I mention that you must be given contacts of your writer to discuss details with him?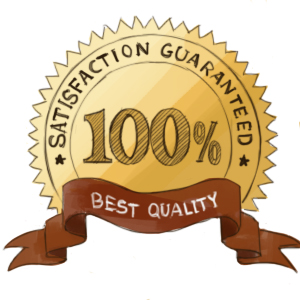 Guarantees
The last, but not least, stage of resume company evaluation. Seek for guarantees on the site or ask site representatives if you find none. Usually, resume services don't guarantee a job; still, some of them do guarantee you an interview within month or two: http://cvresumewritingservices.org/blog/ready-steady-interview-8-tips-from-resume-writers.
The two major guarantees to seek for are: a guarantee of free rewrite (within several days since the moment of delivery or a month after if your resume is not getting any feedback), and money back guarantee (the company must return your money in case of order cancellation or non-delivery).
If you are seeking for truly reliable online resume site, you can take advantage of our services. Our resume writing professional will take into account all your demands and come up with a well-designed, effective resume. Contact us to find out more!
Other posts with helpful tips from us:
Why You Need a Certified Resume Writer
What Should A Professional Writer Resume Cost?
A Killer Resume: 10 Tips for Resume Editing
Excellent cover letter tips from resume maker professional