Professional Writer Resume: 6Secrets of Successful IT resume
IT sphere is booming these days as any other. The competition is high; however, the growing number of positions raises your chances for a well-paid employment. It doesn't mean that you can be less responsible about your resume, though. An up-to-date resume written considering IT specifics can make you a more in-demand candidate.
Industry Specific Tips from Professional Resume Writers
Every resume requires industry-specific approach. In other words, you need to apply industry resume trends and consider the conditions of labor market to develop the right angle of presenting your resume to a potential employer.
Our professional resume writers online are willing to share the rules of the game in IT sphere which will help you customize your resume and make it effectively reflect your capabilities and skills.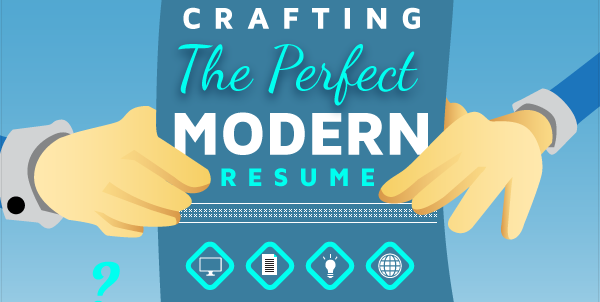 Remove earlier software proficiency from your list
Resume of an IT specialist needs to be kept up-to-date as in any other sphere. The matter is, you need to make sure you mention latest software versions and programs which are currently used. If your resume skill set contains Windows XP, Ami Pro or WordStar – remove them unless there's a particular reason for including them.
Quantify your skill level
Not only you should list your skills, but also specify your level of proficiency, professional executive resume writers say. So, in addition to list of programs you have worked with, note your level of expertise – basic, proficient, or expert. Thus, you'll avoid misunderstanding and save your time by not being interviewed for a job that requires, let's say, Java expertise while you're a novice with it.
Instead of simple reiteration of your projects and responsibilities, focus on the result your performance helped to achieve. Quantify your accomplishment – add amounts, percentages, etc. Show the impact you have made and your achievements on the most significant roles. Resumes without numbers and achievements still lag behind.
Break down your skills by categories
An average IT specialist with 10+ years of experience has a big number of programs, computer languages, operating systems, and hardware they have worked with. However, specifying them as a plain non-categorized list can confuse the reader. So, divide your skill set into groups to save the HR's time.
Avoid misspelling program/product names
Always mention the official registered names of any products, programs, and software you use. Proofread your resume thoroughly (or leave this task to resume professional writers) to make sure it has no misspelling like PhotoShop, Windows 8, QuarkXpress, etc. By writing something like that in your application, you totally destroy your image as a detail-oriented person: http://cvresumewritingservices.org/blog/clean-it-up-signs-you-need-to-edit-resume-online.
Adapt your resume for non-IT readers
The initial recruiting is likely to be performed by an HR who has no technical background you have. So, your task is to be convincing enough with your achievements for hiring specialist who does not specialize in IT. Use a plenty of technical language and in the same time showcase your achievements in a way understandable for general public.
Not sure which qualifications to include and which to leave out? Or, maybe, your IT resume has a plenty of weak spots, for instance, employment gaps or lack of formal education?
Ask for help of our resume writer professional. We have been providing leading software developers, system analysts and web developers with top-notch, individually crafted resumes. Contact us for assistance or request resume critique totally free of charge.
Popular posts: