Online Resume Writing Service: Reasons to Update a Resume
A resume is seen as a major document when applying for the job, and most people use it solely for this purpose. So, if you have a stable job that satisfies you in all respects, you've probably forgotten how your resume looked like.
Nevertheless, our experts recommend you to reconsider your approach. To be a success, you need to keep your resume up-to-date. Below, we'll talk about the reasons. Haven't reviewed your resume for ages? It's high time to do that – or order the help of online resume writing service.
Boost your confidence
If you have been engaged in completing daily tasks, you probably haven't analyzed the progression of your career and skills for months (or even years!). Revising your resume is a perfect chance to take a look back and to do so. Being not a simple list of your position names and dates, a resume helps you track your career path and check if everything goes the way you planned.
Moreover, a simple resume review can confirm your self-worth. When you analyze the consolidated information and clearly see how much you've learned and how fast you progressed, this increases your confidence and helps look at your baggage objectively.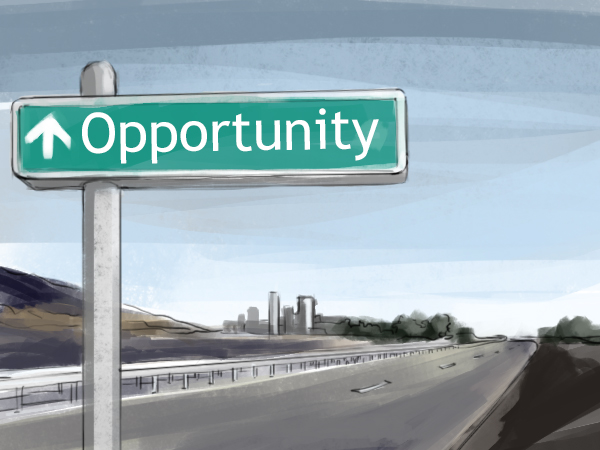 Recognize gaps in your skills or experience
Reviewing your resume is the perfect first step when you want to set your long-term goals and identify the priorities. By carefully checking your capabilities, you'll find it easy to plan your 'dream job' and understand which blank spots prevent you from getting it.  Thus, your resume will give you a hint what to focus on in your career.
Avoid job loss at tough times
When the company has hard times, even keeping your role can turn out a real challenge. How to increase your chances to stay on track? Should you hear rumors of reduction in workforce, email your resume to your supervisor or HR manager, highlighting your achievements with the company and expressing your willingness to continue working there. This simple step can once help you save a job.
Increase your chances for a promotion
Identify your value, list the accomplishments and send it in a polished way to your boss as soon as there's a chance for promotion. What will you achieve by that? Firstly, you demonstrate that you got what it takes to take on the extra responsibility. Secondly, you claim your desire to work and present yourself as an in-demand employee which will likely to improve your reputation with the company even if you don't get that raise.
Impress the clients
Sometimes, the pickiest clients demand the best-qualified specialists work on their projects. And if the potential client hesitates, you can easily impress him with a clearly built, informative resume. It will help you to impress the new client and increase the loyalty of the existing ones, so use this chance to prevent them from switching to competitors.
Stay open for new opportunities
Today's business environment is fast-paced, so you cannot know when a perfect opportunity can come along. So, the best strategy is to be ready… always! Moreover, sharing your resume in professional networks can open the doors you have never thought of. So, update your resume in accordance with the rules of contemporary resume writing and don't be shy to spread it both on paper and online: http://cvresumewritingservices.org/blog/its-easy-to-make-resume-look-professional
Having troubles updating your old, outdated resume? Don't hesitate to contact our resume writing services online for professional assistance. We know how a perfect resume looks like for sure and will be happy to prepare one for you. Our Prices will become a pleasant surprise!
Read also:
Write Resume Online: Say "No" to Resume Templates
Clean It Up: Signs You Need to Edit Resume Online
Excellent cover letter tips from resume maker professional
9 Tips for Flawless Resume Proofreading