Make online resume summary statement shine
One of the key purposes of a resume as an application document is to attract the attention of the potential employer and make him interested in meeting you in person. Any resume maker online will agree with that. The question is, where and how should you place the most informative part which reflects your expertise, skills and value proposition? Here's when a summary statement comes to the rescue.
Briefly, the main purpose of resume summary is to demonstrate your value proposition and your unique offer in regard to needs of the company. It's placed on the top of the resume, above the other sections, to ensure the maximum visibility. Below we will explain how to make an online resume summary statement effective and encouraging the recruiter to read the entire document.
Cross Out the Objective Statement
If you still have a resume objective, looking something like:
To obtain a position of Product Manager which will help me to grow professionally and make a career with organization X…
Then, remove it right now.
Why? The objective statement puts what you WANT from the company above all. What you have to offer them is placed below, so you make a negative impression putting your personal needs above the needs of the company.
Who needs to pay special attention to a summary statement?
Recent graduates – while you don't have necessary experience that would speak for itself, a summary will help you showcase your soft skills and personal traits which are helpful for the job.
Career changers – if your resume history isn't traditional (http://cvresumewritingservices.org/blog/create-your-resume-online-impress-with-work-history), the recruiter will likely put it aside as he/she doesn't know if you're a good fit. In this case, a summary should highlight your transferable skills.
Professionals with different backgrounds – it's complicated to pick out the necessary skills and experience if your experience is very diverse. Having highlighted your most crucial skills in the summary, you demonstrate your focus for this specific position.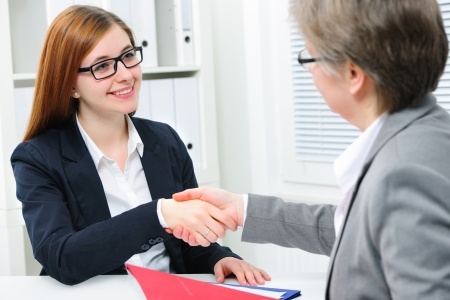 There isn't a universal recipe for an effective summary statement. However, there is a list of ingredients it should contain to serve the main purpose of clearly describing who you are for an employer. So, when you make an online resume, make sure it follows the tips below.
Summary statement key elements
Length – the optimal length of a summary is 3-4 lines if it's followed by bullets or 4-6 lines if it isn't. 1-2 lines can't be informative enough; over 6 lines usually overload the reader with secondary details.
Position title – make sure to communicate your professional identity. Senior Operations Executive, Financial Analyst, Social Media Manager are a good fit. Sales Professional is a weak statement.
First person – don't include personal pronouns in summary.
Clichés – resume language assumes that it will contain more or fewer clichés. However, overuse of clichés sounds awful. Let's see something like:
An accomplished marketing professional who works well in a team is a good communicator and experienced working in a fast-paced environment
brings absolutely no value as it doesn't explain what exactly you can DO for the company.
Keywords and focusing – to be effective, a summary should be highly tailored. If your professional experience may look the same while applying for different positions (though it's not recommended), having the same summary kills your chances. Choose your qualifications which are crucial for this concrete position and focus on them when writing your summary.
Last but not least point is you should write the summary after you've written the other sections of your resume. In the process of writing, you'll analyze your experience, prioritize it and will find it easier to focus on the major points in your summary.
Wondering how to make an online resume? Our resume writing hints and tips will help you in creating up-do-dated, well-written resume which will get you a job. You can also take advantage of our professional services, and our certified resume writers will prepare a tailored resume in accordance with your wishes and instructions. Hot discount offers are available now – hurry up to get 15% off any package!
Read these useful posts:
What Should A Professional Writer Resume Cost?
Professional Writer Resume: 6Secrets of Successful IT resume
Resume Consultant: How To Sell Your Consulting Skills
7 Steps to Job Search Success from Top Resume Services