It's Easy to Make Resume Look Professional
The content is king in your resume. However, if you don't bother to present it in a visually attractive, easy-to-read manner, odds are high that your excellent resume will be barely read.
When you apply for a job, your resume faces a serious challenge: it has to pass 6 second test. Everyone is now aware that the recruiter spends 6 to 10 seconds on each resume when he sees it for the first time. During this time, it needs to evoke his interest, otherwise it will be trashed. Are there surefire ways to catch the employer's attention? Is it easy to make resume looking professional on your own? The answer is Yes. See below how to easy and perfectly give your DIY resume a professional makeover.
Add more white space
The applicants often get involved describing their achievements and job responsibilities that they fail to notice how cluttered the entire thing looks. Start revamping your resume with adding more blank space around and between the sections. Career coaches recommend keeping 300 words or less on one page.
Make the margins wider
Maximize indents between the sections
Separate the sections with horizontal lines
Make sure each section is short and convenient to read.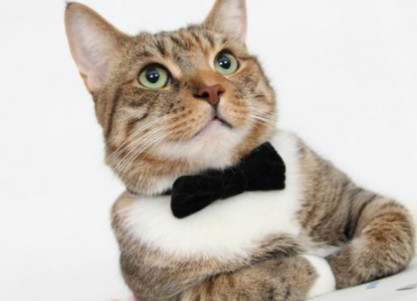 Fonts, capitalization and bullets
The fonts you use and the way each section is presented must be strictly consistent. Otherwise, you will at once ruin the important first impression.
Use capitalized letters for section names only (and your name). Capitals used frequently in the text look inappropriate
Don't center the text of your resume. Maybe, you think it looks original, but in reality it's much harder to read as we naturally read left to right.
Keep the same font (and the same font size) for the entire document. Changing fonts not only looks inaccurate and inconsistent, but also makes and impression that you copied and pasted parts of your resume from elsewhere.
Boldface company names or your position names. Bold fonts draw attention, but the overuse makes the document look messy. Highlight company names, if you worked for reputable companies. If you want to show your career progression, choose position names.
Use strong action verbs at the beginning of bullet points. Not "led" or "managed", but "spearheaded", "orchestrated" and "achieved". Beginnings of bullets will draw more attention than the rest of the text.
Use bullets rather than plain text. Plain text is less convenient to read as it's not well-structured. Long sentences don't evoke the desire to read until the very end.
Keep each bullet 1-2 lines. You use bullets to present the information clearly and concisely, so focus on presenting your responsibilities in a short and appealing way.
Write figures in digits, not words. If you write the figures in your resume with words only, odds are high that the recruiter will not even notice them. Digits serve in two ways: they demonstrate measurable results you can deliver and catch the attention of those who read your resume. So, maximize your impact on the reader.
Add the Skills section. Put it before the Work Experience section and list your key skills which are required for position you are seeking. By putting it on the most visible place, you'll ensure that the recruiter will notice them: http://cvresumewritingservices.org/blog/write-a-resume-tips-to-help-you-stand-out
Keep your formatting the same for the entire document. As well as the fonts, margins and indents should be kept the same.
Need an easy way to make a resume? Follow the tips above or order resume editing from a reputable service. Professional resume writers will revamp your old resume and give it a new look. Take care of your resume in advance, and it will take care about your future employment. Contact us to find out what resume editing entails!
Additional posts to read:
Hire the Best Resume Writers: A Short Guide
Why You Need a Certified Resume Writer
Excellent cover letter tips from resume maker professional
Your Ultimate Guide Through Resume Services