Find a Job Faster: Tips from Resume Creator Online
Due to a fierce competition, job searching process will take more time and effort than you initially think. However, it's no time to postpone. There are plenty of ways to accelerate the job search and find a suitable job position faster.
Treat the job searching process as a job
This may sound weird for some. Nevertheless, the application process should be taken as responsibly as you took your job responsibilities.
Many applicants limit their job search to finding suitable openings and sending in their resumes and cover letters (which are not always optimized for those openings). This kind of approach can cost you months of being without a job. It's high time to be proactive and try the following:
Strengthen your online presence
It's not a surprise for anyone that over 90% employers seek for the candidates online. Well, it's time to use it to your advantage. Create a LinkedIn profile (http://cvresumewritingservices.org/blog/linkedin-writing-linkedin-and-resume-writer-services), if you don't have one, or update your old profile according to effective LinkedIn profile tips. Review your Facebook, Twitter, etc. and clean up all inappropriate content.
It's high time you reviewed your personal and professional contacts and informed everyone you're looking for a job. Expand your LinkedIn connections; post a "looking for job" note in Facebook. Join a professional association and visit industry events as well as job fairs. You've got a lot of spare time now, so spend it renewing old contacts and making new acquaintances. You never know who can find you a solid position!
Show the employer your achievements, as well as samples of your work
In this economy, you need to impress more than the others to get an interview due to your resume. So, start with adding figures of your accomplishments in a resume. If you are a writer, or designer, you can demonstrate the samples of work you did for your previous clients. A demonstration of what you actually did will work better than any resume.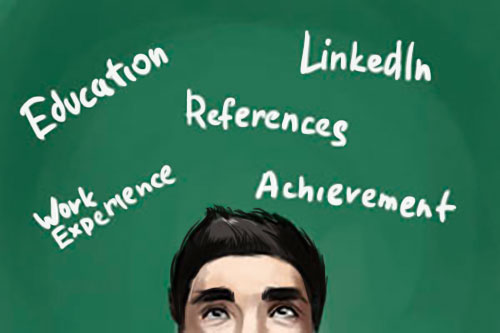 Volunteering can be beneficial to you in two aspects. Firstly, you'll be able to add that in your resume, which is usually valued by recruiters. Secondly, volunteering can help you expand your professional contacts (especially if you volunteer in the sphere somehow related to your field).
Be very specific when applying for jobs
In other words, tailor each of your applications for the job postings you apply. Yes, it takes time and can be pretty frustrating. However, this is the only way if you want results. Use specific keywords and summary statement for each position, and your chances for an interview will increase.
Hone your interview skills
Interviewing is a source of stress for most candidates. However, if you were invited for an interview, it already means that your chances are significant so it's silly to fail the interview because of the lack of proper preparation. Learn how to deal with interview questions, prepare your own questions and role-play the interview with your friend to feel more confident.
If the employer wants to get back to you, make it easy for them. Publish your professional email address in your resume and LinkedIn and check it regularly. Share your cell phone number instead of home: they will prefer to reach you at once anytime, not only when you're at home.
Prepare for a fierce competition
Each job posting gets tens, if not hundreds, resumes in response. Both on paper and in person, you should demonstrate your strongest competencies and eagerness to do the job on the high level. Consider hiring a professional writer to help with your resume and cover letter to make sure they can withstand this competition and an interview coach if you feel lack of confidence.
Need a reliable resume creator online? Resume writers of our company will be ready to assist. Contact us for details or get a free critique of your resume.
Posts that may help you:
Hire the Best Resume Writers: A Short Guide
Why You Need a Certified Resume Writer
Excellent cover letter tips from resume maker professional
It's Easy to Make Resume Look Professional