Create Your Resume Online: Impress with Work History
The Employment History (or Work Experience, Employment Experience, etc.) is the biggest and the most important section of your resume. Many applicants underestimate its significance and restrict themselves to simply listing their job titles and their functions on the job. So, it comes as no surprise when after doing that they wonder why they never hear back from the HR managers.
Wondering how to create your own resume online and make Employment section in accordance with the rules of resume writing? Start with reading our guide.
Step 1. Picking the Header
There are lots of options how to call it and only one rule: the section should reveal what the header entails. If you call it "Relevant Experience", it makes no sense to include part-time jobs or side projects which are outside of the career line you're going to pursue. Also, note that this section should only include employment you were paid for (volunteering or charity should go as a separate section).
Step 2. What to include
Here's a list of what you should specify about each employment:
Name of the organization, city and state
Name of position you held
Employment periods given as Month/Year - Month/Year
Your duties and responsibilities.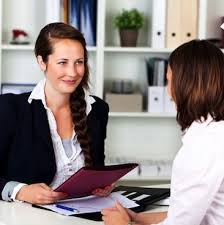 Step 3. No job descriptions
If your responsibilities sound exactly like a job description, or you've copied it from that description directly, your resume needs a complete rewrite. Generic job description instead of what the candidate actually did irritate employers and add no value to your experience.
Step 4. Use PAR approach
http://career-advice.monster.com recommends using Problem-Action-Results approach when listing your job responsibilities. Think about the challenges you've faced and how well you coped with them. Such statements will characterize you as a professional able to deliver solutions rather than someone who just does his job without any particular interest.
Step 5. Make your accomplishments quantified
Everyone is aware that an effective resume should be accomplishments-driven. Not all of them realize how exactly these accomplishments should be presented, though. Here are a few working examples:
Doubled client base from 1500 to 2900 through effectively managing a sales team
Increased revenue from $1.2 to $1.5 from 2013 to 2015
Implemented a process control instrument and completed the project 15% under budget
Step 6. Make it readable
Your responsibilities and achievements should be informative; however, this shouldn't damage the document's readability. Use bullet points and make sure to keep them under 10. If your history at one workplace exceeds this length, it means that a)your history isn't structured well or b)you include all your experience instead of using only relevant details, thus your resume is poorly tailored. Make your bullets short and concise.
Step 7. Use powerful action verbs
The excess of "Responsible for", "Managed" and "Duties included" can drive any recruiter mad. Instead, try including the following
Chaired…
Orchestrated…
Pioneered…
Spearheaded…
Strong action words make your resume sounds different and have a significant impact on the reader.
Step 8. Explain the employment gaps
Are you one of those lucky ones who went from strength to strength and didn't make a single break when building your career? If no, you will have to explain those gaps if you even want to be interviewed. The best solution is to include any relevant activities in your resume: http://cvresumewritingservices.org/blog/7-steps-to-job-search-success-from-top-resume-services. Did you study, volunteer, freelance or consult during the period of unemployment? Specify that. Were you a parent or had you a year off work? Mention that in your cover letter, and include how you used that time for your professional development.
If you want to hire a certified professional to create your resume online, consider contacting our writers. Ongoing support, unlimited revisions and 100% original product – here's what we have to offer. Order your resume today on a way to a more successful future!
Posts you may find interesting:
What Should A Professional Writer Resume Cost?
Your Ultimate Guide Through Resume Services
Clean It Up: Signs You Need to Edit Resume Online
9 Tips for Flawless Resume Proofreading