Common Problems You Face Creating an Online Resume
"There's no second chance to make the first impression" is often considered to be the motto of the professional resume writing services. Indeed, if the recruiter dislikes something about your resume, he'll put it away without giving you a chance.
However, gaps between jobs or lack of experience don't close doors for you: it's all about putting the right angle when creating an online resume. There are 6 common problems job-seekers constantly face, and we will recommend how to write a resume focused on your strengths.
You'll only have 6 to 10 seconds to catch the attention of a recruiter, as the studies say. Here's how you can treat your weak points and compose a winning resume.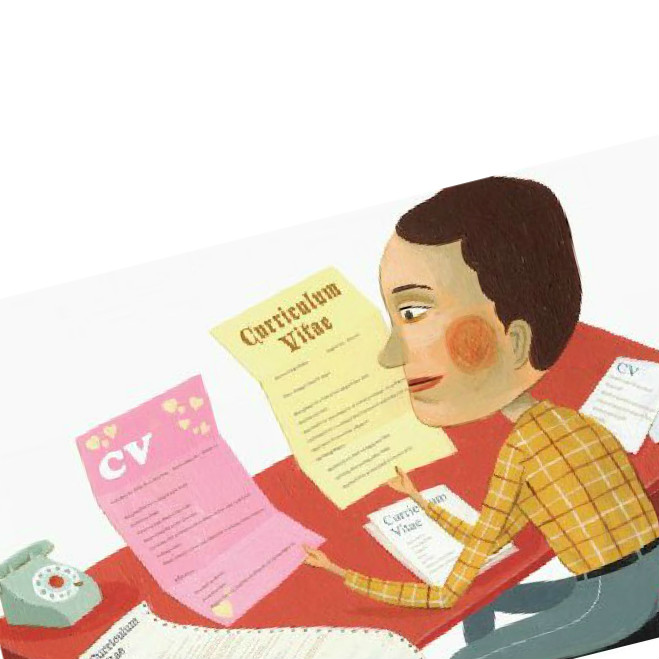 Problem #1. Your degree is irrelevant to the job you apply for.
That's not a big problem if you already have relevant experience and skills or if you completed the necessary training. Most employers are actually interested in what you can do for the company more than what was your major.
Problem #2. You have a big gap (or gaps) in your employment history.
This situation is pretty common and has two different solutions. In any case, however, you shouldn't be silent: if the recruiter notices resume gaps without proper reasoning, he will likely reject your resume. So, no matter what the reason for unemployment was, demonstrate what you did to stay on track and keep updated on what happened in the industry. Did you study, volunteer, attend training, or consult someone? Include that in your resume.
The second approach is making your resume functional. Recruiters don't like this type of resume much; however, it's an excellent option when you need to draw the attention to your skills and achievements and get distracted from dates. Another idea is to try an infographic resume: http://cvresumewritingservices.org/blog/pros-and-cons-of-infographic-resume-online
Problem #3. You've job-hopped for the last several years.
Job-hopping is often seen as a negative thing; however, you can take advantage out of it. Firstly, think about your reasons for leaving the job. Was it because the company relocated, or closed, or downsized? If so, add a "Reason for leaving" at the end of job responsibilities and indicate that.
If you worked at short-time projects for different organizations, create a separate section called "Part-time work" or "Projects" and list all short-term jobs there. If neither of the above is your case, then explain the situation in your cover letter and indicate that you are willing to build a career with the right company. The job lasted only a month or two? Consider removing it from your resume – but be honest at the interview, if the question arises.
Problem #4. You want to change career but lack relevant experience.
Change the resume focus from an irrelevant experience you had to skills which are necessary for the new field. Write a summary statement which would explain your goal and demonstrate you've got the soft skills needed for the new line of work. If you had an unpaid experience in a new field, this is also good – be it volunteering experience or charity, don't hesitate to add those to your resume. If the new line of work is totally different, consider writing a functional resume – list your competencies in a separate section.
Problem #5. Your resume is 3 (or 4) pages in length, but you don't know what to remove.
While some recruiters are fine with two pages, three are definitely too much. Follow the rule: list only 15 years of your past experience or 5 jobs, depending on which of them is shorter. If the earlier positions are important for your career, mention the position name and dates and be ready to tell about them at the interview.
If the perspective of rewriting your own resume looks daunting, consider hiring an online resume writer. Our writers are proficient in multiple fields can fulfill any resume task you may need, be it writing, editing or proofreading. Order a free resume review today to find out if your resume is effective enough.
Popular posts:
What Should A Professional Writer Resume Cost?
Why You Need a Certified Resume Writer
Write Resume Online: Say "No" to Resume Templates
Clean It Up: Signs You Need to Edit Resume Online