9 Tips for Flawless Resume Proofreading
In any type of formal writing, proofreading is the key to making a positive impression. It's twice as important for resume writing: you are being judged by the cover, i.e. your resume and cover letter, and the occasional mistake will turn the employer down.
Why?
Recruiters often see the candidate's writing as the reflection of his/her approach to his/her professional responsibilities. For instance, a successful accountant needs an extreme attention to detail. Now, let's imagine a hiring manager sees three typos in an accountant's resume. And the question arises: will this person be accurate, attentive and picky doing his job if he failed to eliminate mistakes from his/her own resume?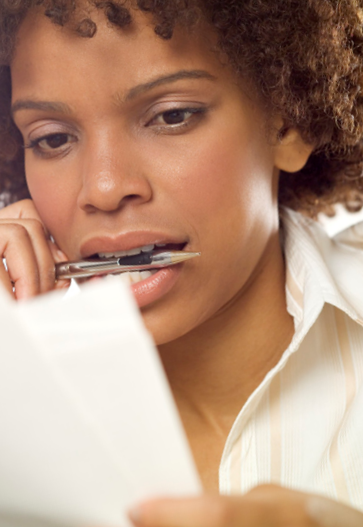 Wondering what to start resume proofreading with? Follow the steps below and only send your application after you've followed all of them:
Don't rely on spell checkers
Most people rely on spell checkers highlighting their mistakes in red. However, the spell checkers won't spot if you occasionally typed in another word (for instance, 'he' instead of 'the').
Leave some time between writing and proofreading
Proofreading your resume as soon as you've finished writing it is the worst tactics ever. Leave at least several hours' gap between these processes – or do it next day. This gap will freshen up your mind and get the higher quality of proofreading. To figure out what the services we offer mean, look at our guide: http://cvresumewritingservices.org/blog/your-ultimate-guide-through-resume-services
Print your resume
Editing professionals recommend printing out the text you want to proofread. The reason for that is we read differently on paper than on the screen. You'll find it easier to focus on every single word when you have a copy in your hands.
Read it aloud
Although proofreading resume should be a quiet process (so nobody could interrupt you), as soon as you've done, read it out loud. If you have someone to listen to you at that moment, it's even better. While reading, you can notice that some words or expression sound awkward or mean not exactly what you were trying to say.
Read backward
This is another effective proofreading technique. It helps you accomplish the breaking of a logical flow of written text and slow down the speed of reading. As a result, you allocate more time to each written word and focus on it entirely instead of focusing on the overall meaning of the text.
Check bullet points for consistency
The recruiters report that one of the most common mistakes in resumes is the misuse of bullets. If you decide to use bulleted points, make sure you do it consistently throughout the document, and if you started using bullets in the section, continue doing it up to the end of the paragraph.
Proofread for punctuation
Makes sure your punctuation is consistent. For instance, if you don't use periods at the end of bullet points, continue to do so throughout the document. Otherwise, your resume is bound to look messy.
Have a friend proofread it
Ask your friend or colleague to proofread the resume for you. The other person will definitely point out the mistakes you have omitted.
Look through fonts and capitalization
Using different fonts in a resume is inappropriate; you should also check the font color. You can capitalize names of companies and positions you held, however, common nouns shouldn't be capitalized. Paying attention to these two aspects will make your resume visually attractive.
If you want your resume to be flawless, contact our proofreader resume for help. We've been offering our resume editing help for over 7 years and know how to suit your needs best. Make an order today and get a thoroughly and professionally polished package tomorrow.
Related posts on the resume and cover letter writing:
Write Resume Online: Say "No" to Resume Templates
Hire the Best Resume Writers: A Short Guide
What Should A Professional Writer Resume Cost?
Signs of Quality of Online Resume Site