6 Clever Ways to Find Job from Resume Service Online
Although most of the companies still expect a solid resume and cover letter in response to their job posting, more and more candidates come up with unusual job search tactics to get noticed. And while some of them are creepy, the others have proven their efficiency in grabbing hiring managers' attention. Got interested? Today our resume services online will share unusual ways to land a new job.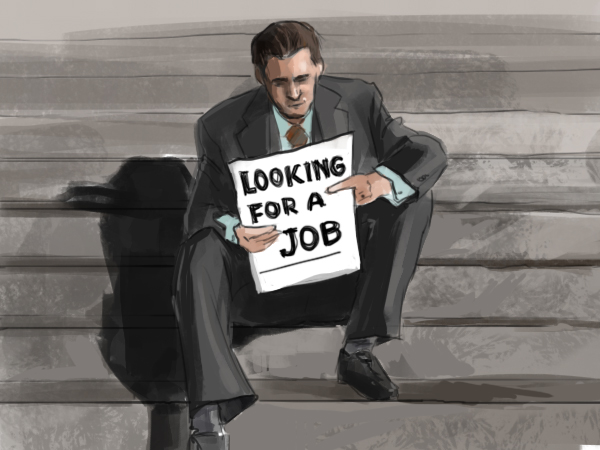 What you shouldn't do
Thinking over creative approaches, beware of crossing the line. Don't spy on recruiter or 'occasionally' show up in their gym, near their house, etc. Not only this will destroy all chances for a job, but also will spoil your professional reputation if the recruiter spreads the word. 
What you should give a try
Place your ad in a printed newspaper
the ad can display your photo, name of the desired position and a brief summary of qualifications. Make it big and catchy (at least half of the page) to catch more attention.
Ask employers to apply and hire you
if you're a unique specialist, this method can bring overwhelming results. Instead of sending your resume from best resume service online here and there, act differently. Post the profile with your qualifications, projects, education, and skills and ask what the employers have to offer you. The advantage is you'll be able to choose from multiple offers and land a labor of love.
Post a Facebook ad
Everyone uses Facebook, so why not use it as a platform for job search? Publish a paid ad with your picture, name and position name, which will lead to your personal website, resume posted online or HireMe page. Remember to take advantage of LinkedIn: http://cvresumewritingservices.org/blog/linkedin-writing-linkedin-and-resume-writer-services. It's an excellent way to network as many people will find you and a number of offers is guaranteed.
Give the company a free advice
want to work for a particular company? Give them advice, depending on your line of work. If you're a writer, spot mistakes in their printed information or website. Are you a web developer? Make suggestions on how to fix their code or improve website efficiency. A financial analyst? Look up for their financial statements and come up with the solutions. Although it's not guaranteed, the company is likely to offer you a job.
Get promoted on a blog
You can either publish a post promoting your skills and expertise in your own blog or the other blogger can do it for you. The result is pretty much the same: your availability for employment will be noticed by thousands of readers – and some of them can surely be either business owners or HR managers currently hiring.
Network everywhere
when searching for a job, you should spend a lion share of your time refreshing and making new professional contacts rather than composing a resume. Visit job fairs, professional events in your field, attend courses, etc. Always have a copy of resume and business cards with you. Who knows where you will meet a person who will offer you a dream job?
Creative ways of job search are not limited to those mentioned about, and you can think of one or two depending on your specialization. For instance, if you are a graphic designer, you can create a vivid infographic resume or impress the recruiter with your website or suggestion how to improve theirs. Keep coming up with a non-standard solution – your main task is to get noticed and remembered. Basically, if the other applicants have pretty much the same level of qualifications and experience, being noticed guarantees you a job.
Need a traditional application to support your creative job search? Contact our online resume service. We offer a resume solution for any industry and a certified resume writer will consider all your expectations and demands.
Learn some new tricks here:
Tricks Not to Try If You Want Best Online Resume
12 Things to Leave Off When You Make Your Resume Online
Go Government: 7 Tips from Federal Resume Writer
Write a Resume: Tips to Help You Stand Out