12 Things to Leave Off When You Make Your Resume Online
When composing their resumes, most applicants try being as detailed as possible. As a result, we see lengthy (over 2 pages), unnecessarily detailed resumes which are hard to read because of loads of irrelevant information.
What to leave out when you make your resume online is just as important – or even more important – as what you include. Placing inappropriate information may result in your resume being trashed even before the recruiter reads it. Here's a list of things you should omit if you want the job: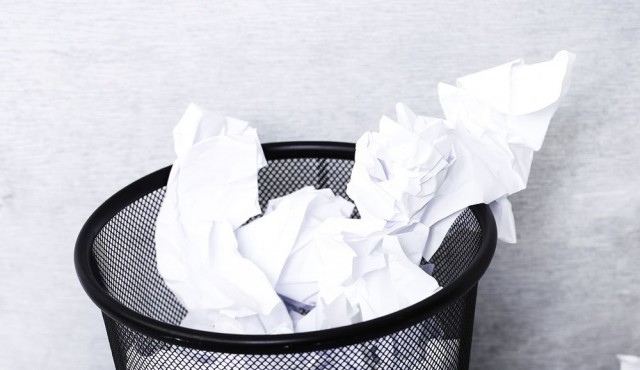 1. High school
Unless this is your highest level of education, remove it from resume. If you have Master's, who cares where and when you finished it?
2. Short-term jobs (unless you're a recent graduate)
A student without relevant professional experience may include temporary jobs to demonstrate his soft skills. For a professional listing them is a bad taste and may make the recruiter doubt his professionalism.
3. Silly email account
If sweet_strawberry88@dot.com is your only email address, get a professional one before you start writing a resume. Also, learn how to send your resume by e-mail due to this post: http://cvresumewritingservices.org/blog/making-resume-online-how-to-send-resume-by-e-mail
4. Private information
Your ethnicity, religious affiliations, and date of birth, full address, and ID number - all of the above won't help you get the job, says www.inc.com. Moreover, if the resume goes to wrong hands, such detailed information can work against you.
5. Your picture (unless the job opening requires to attach it)
Not only this is considered unprofessional, but also demonstrates that you believe your appearance has anything to do with how well you do the job. Moreover, a number of recruiters toss resumes with pictures to avoid claims of discrimination.
6. References available upon request
Really? It goes without saying that you will provide references upon request. So why mention the obvious once again in your resume and waste the precious space?
7. "Resume" or "CV" at the top of the document
This makes absolutely no sense.
8. Salary information
It's not appropriate to state how much you earned on the previous workplaces. It won't help you get the job, and if you used to earn more than a potential employer have to offer, he might not even call you to invite for interview. If you are asked about desired salary range, do a proper research and specify it either in email or in cover letter.
9. Hobbies: dancing and cooking
Unless your hobbies show that you're a good fit for a corporate culture or prove your skills, there's no need to specify them.
10. Any mention of your age
Unfortunately, age discrimination exists, so if you want to get your foot in the door, remove the dates which give a hint of how old you are. Don't include the positions you have had over 10-15 years ago and leave out graduation year.
11. Social media profiles
Including LinkedIn profile along with your email address and phone number is a good form today – but make sure you've filled out your LinkedIn profile properly. As for other social media websites, leave them out.
12. Second or third page
When you have over 10 years of experience, having your resume 2 pages in length is fine. However, make sure you've placed all most relevant information on the first one, and the second page is rarely read.
If all of the above tips just messed your thoughts and you wonder "Where to make my resume online?" you can contact our writers and receive the most effective resume at minimal price and effort. You can reach us on chat 24/7 to find out how we can help.
Related posts:
9 Tips for Flawless Resume Proofreading
Make online resume summary statement shine
Signs of Quality of Online Resume Site
Go Government: 7 Tips from Federal Resume Writer